The Industries Most Forward Thinking
Floating Dock Mfg.
Leading The Market For Decades!
The new Gulf Stream product line represents the first major advancement in modular floating dock technology in over 30 years. The people behind Gulf Stream Docks have decades of experience servicing the marine industry.  Our focus has always been on creating a great customer experience by offering high quality solutions at a fair price with innovative products that fill real needs.
For nearly 15 years we have been providing superior design and implementation of a wide variety of modular floating dock projects ranging from simple swim platforms to complex marina and work platform systems. Through this we have found where improvements should be made and where new approaches will provide improved usage satisfaction.
The new Gulf Stream Docks product line has been expressly developed to overcome deficiencies in previously available systems and to offer features and benefits that provide better appearance, performance and value.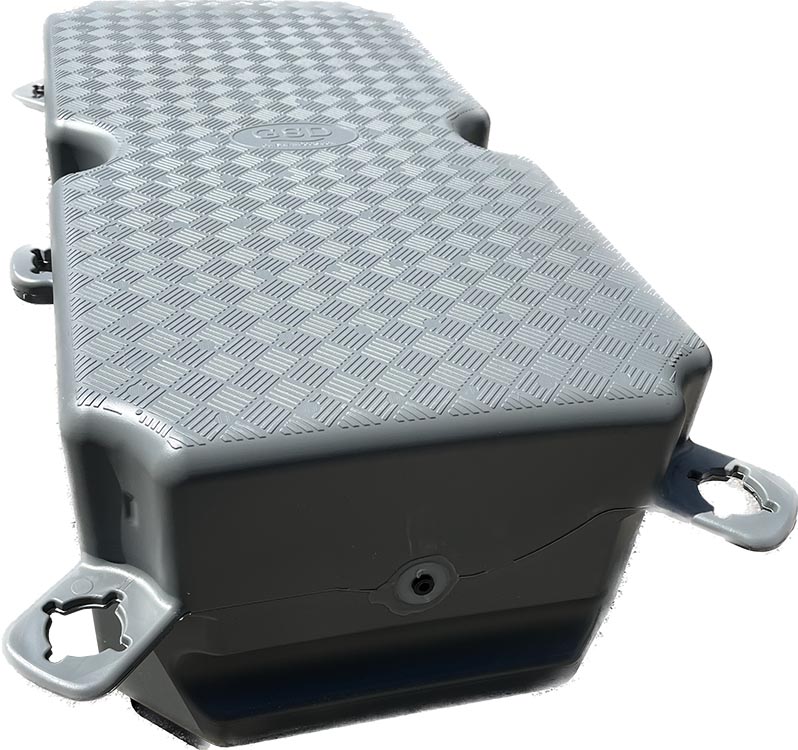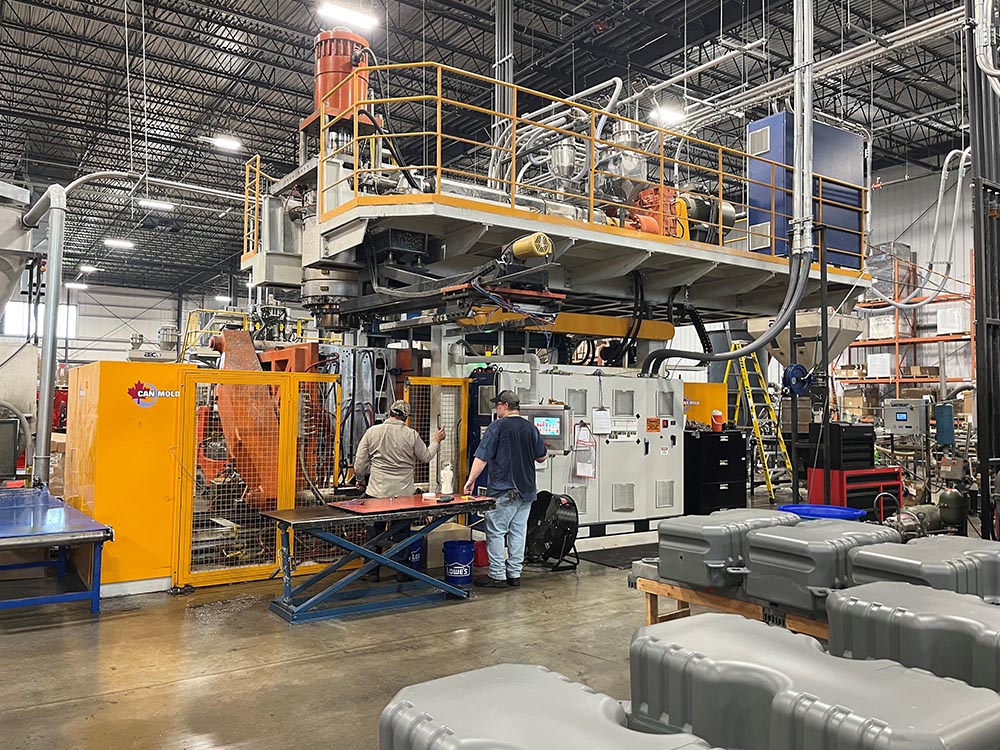 Proudly Manufactured
In The USA
Affordable & Customizable Dock Solutions
Gulf Stream Docks are proudly made right in the heartland of America with materials that have been responsibly selected for durability and longevity.
Gulf Steam Docks' floats are made through a process called blow molding; a process that can produce high volume parts with consistent and reliable characteristics. To ensure uniform wall thicknesses and other critical features our parts are continuously monitored through a rigorous Q.C. regimen. Our floats are made with the highest grade HDPE and UV inhibiting materials available to provide years of great looks and durability – and they are 100% recyclable.