Easy To Install & Configure
Gulf Stream Docks are, bar none, the easiest and most user friendly modular dock system to assemble for both do-it-yourself and professional installations.
assembly requires arranging the floats in the configuration for the model you purchased and then connecting them together with our proprietary connecting pins. Just push the connecting pins into the tabs of the floats and twist them with the assembly tool provided to lock them into place. Most of our docks can be assembled in two to three hours or less and some can be assembled in as little as 30 minutes. No special tools or skills are required and just about anyone can do it. You will be supplied with complete written assembly instructions specific to the model you purchased prior to delivery so that you can review them before your dock arrives.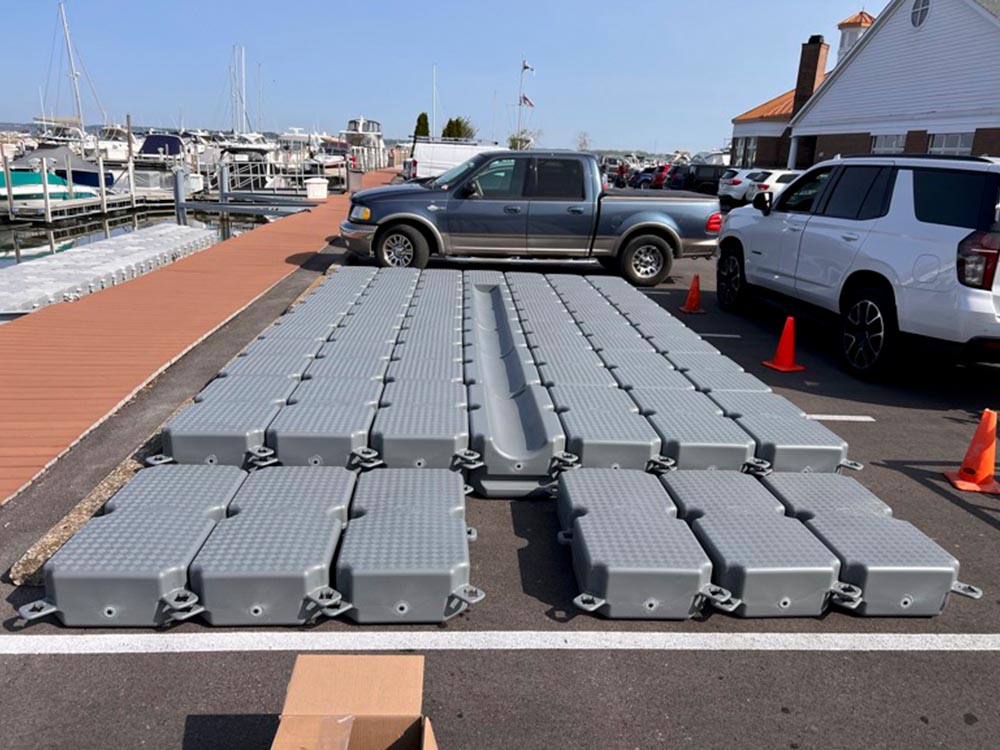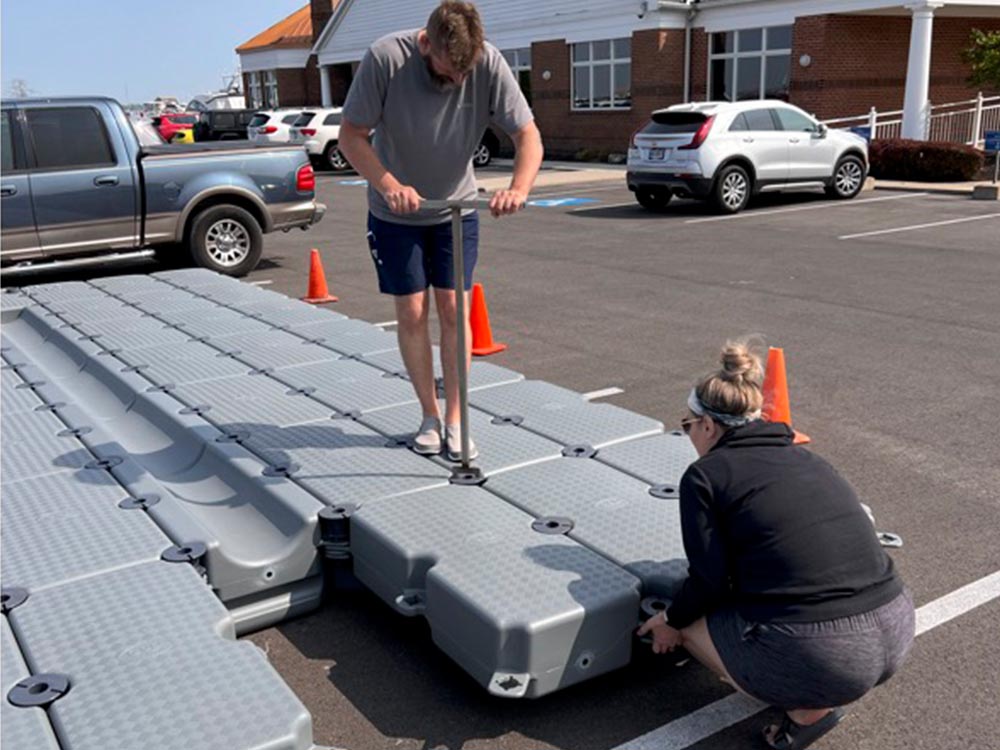 Questions About Your Floating Dock
Needs?
Need help selecting the floating dock system that's right for you? Contact our office today to speak with a member of our staff about your needs. We welcome the opportunity to educate you of your options and earn your business!