Industry Leading Floating PWC Boat Lifts
Gulf Stream Docks offers a full range of drive on boat lifts for PWC's including our economy models as well as models equipped with our exclusive drive on ramps. We offer single and double PWC lifts and can custom design systems for just about any shape or size for an unlimited number of PWC's. And, just like all of our other boat lifts, you can add a floating walkway or platform or one of our kayak launch dock systems to accommodate all of your waterfront needs.  Contact us to discuss your specific needs.
Gulf Stream Docks systems offer features and benefits like none other including:
Our modular dock system has been designed to be extremely user friendly for both do-it-yourself and pro installations
The assembly process is fast and easy. Most of our dock systems can be assembled in just a few hours and some cases in as little as 30 minutes
Our float modules are twice the size of other offerings and feature a clean and subtle non-skid tread pattern that is safe and easy to walk on and looks great in any application
Our center channel float is full height and has a smooth deep channel that gently cradles the hull of a wide variety of keel boats
Our floats have six robust connection points that keeps the dock stable from side to side yet provides flex from front to back for easy drive on docking
With a .25 inch wall thickness and ultra-high UV protection Gulf Stream Docks' floats will provide years of rugged and trouble free use
Gulf Stream Docks have a series of internal channels in between each row of floats that can be used to secure support beams to form a skeletal structure right inside the dock for extra stability and buoyancy when needed
Gulf Stream Docks connecting pins are injection molded out of super tough nylon that provides excellent strength and ease of installation
The connecting pins are designed to be used as attachment points for handrails, storage racks and more
Some models feature our exclusive loading ramp that provides a wide point of entry and a gently sloping surface that helps guide the watercraft onto the dock
Gulf Stream Docks offers a variety of attachment options and accessories that will make your drive on boat lift extremely functional and enjoyable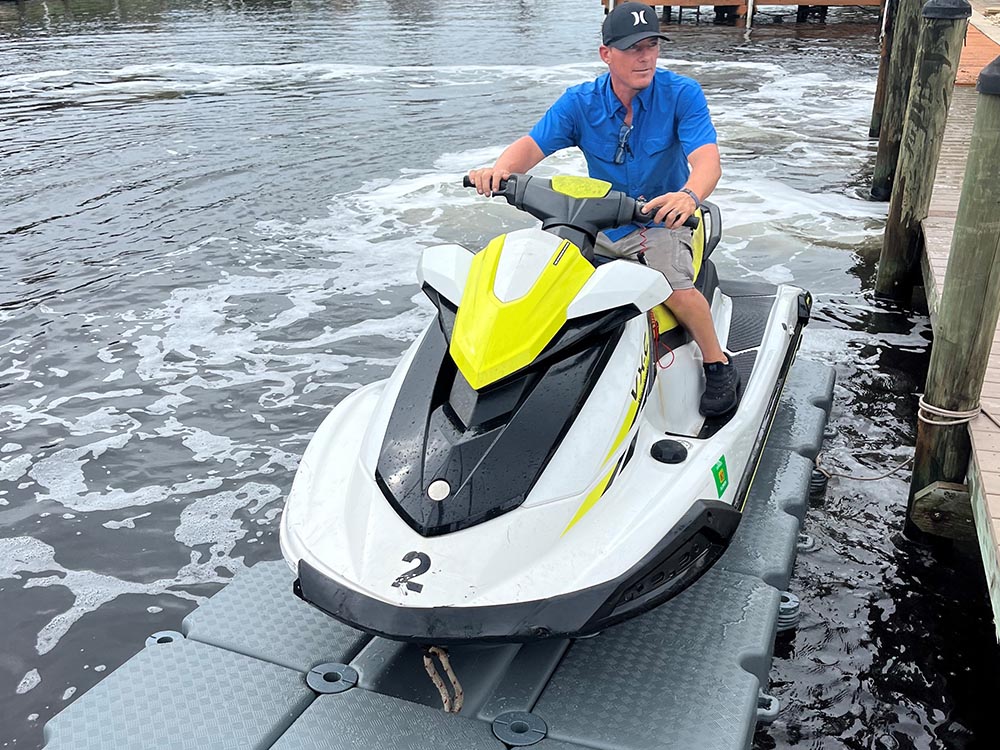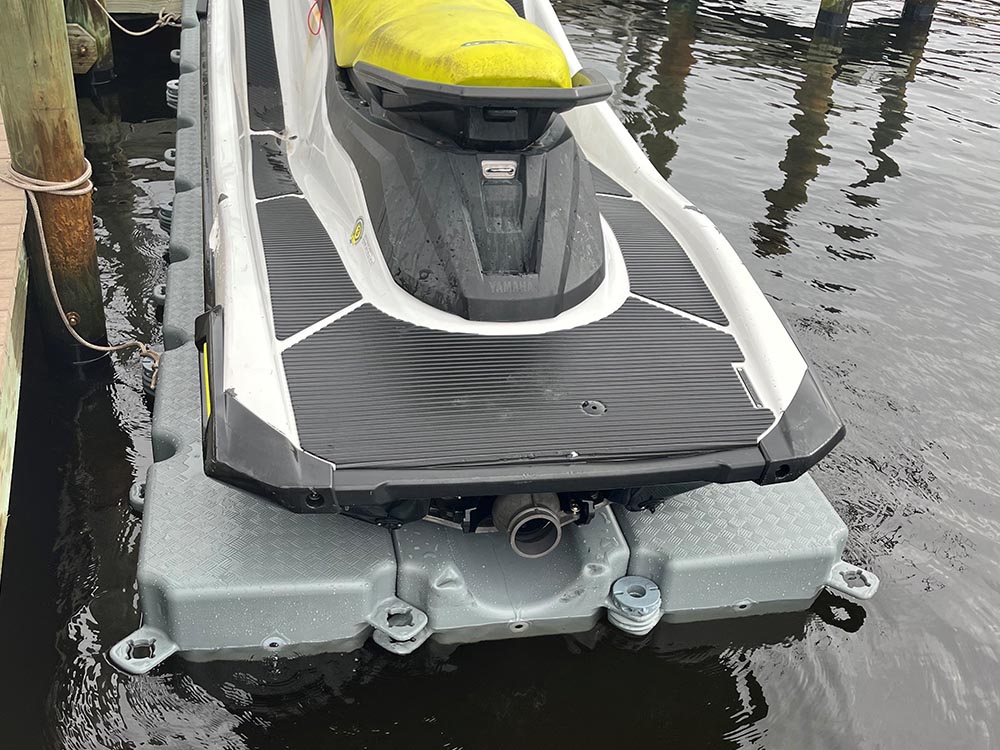 Questions About Your Floating Dock
Needs?
Need help selecting the floating dock system that's right for you? Contact our office today to speak with a member of our staff about your needs. We welcome the opportunity to educate you of your options and earn your business!